MAJOR SPOILER ALERT WARNING: For the safety of your sanity, please don't read this if you haven't watched the movie yet. I'm sure I won't include too many spoilers but let's just do this to be safe. I care about you.
I don't think I can say it enough -- this year has been CRAZY for me. I'm not usually the type to say, "I'm gonna wait until next year to be a better version of myself." To be honest, it only really takes 2 ingredients to get me to actually follow through with changing habits: 1) Sleep deprivation and 2) A few motivational videos that are really good at making me step outside of my idealistic world (that I'm sure only exists in my head) and into reality.
What annoys me, however, is the process of getting there. I'm not usually able to get myself up and running until I'm pushed by some major anxiety or the fear of failure-- but even with all of this, I would never have guessed that what would inspire me to push past all of my comfortable boundaries was a Star Wars movie.
WARNING TWO: Considering the fact that you've read the first warning up there, I shouldn't be too worried about covering my tracks, right? Also, an important thing to note, please don't hate me for butchering Star Wars, I'm not super educated about the right terminology and I know I'm missing a billion details, so let's all keep our heads on our shoulders and love each other okay? Thanks!
A Recap of Star Wars and Which Scenes Got me Thinking
Alright, so there's a point in the movie where Luke Skywalker is training Rey to become a Jedi and he sees that she's a natural at summoning the Force. She's concentrating as hard she can and she's actually quite successful at following his instructions - this is depicted by the rumbling of the pebbles found surrounding her point of meditation and the dramatic not so dramatic face Mark Hamill's giving in the scene.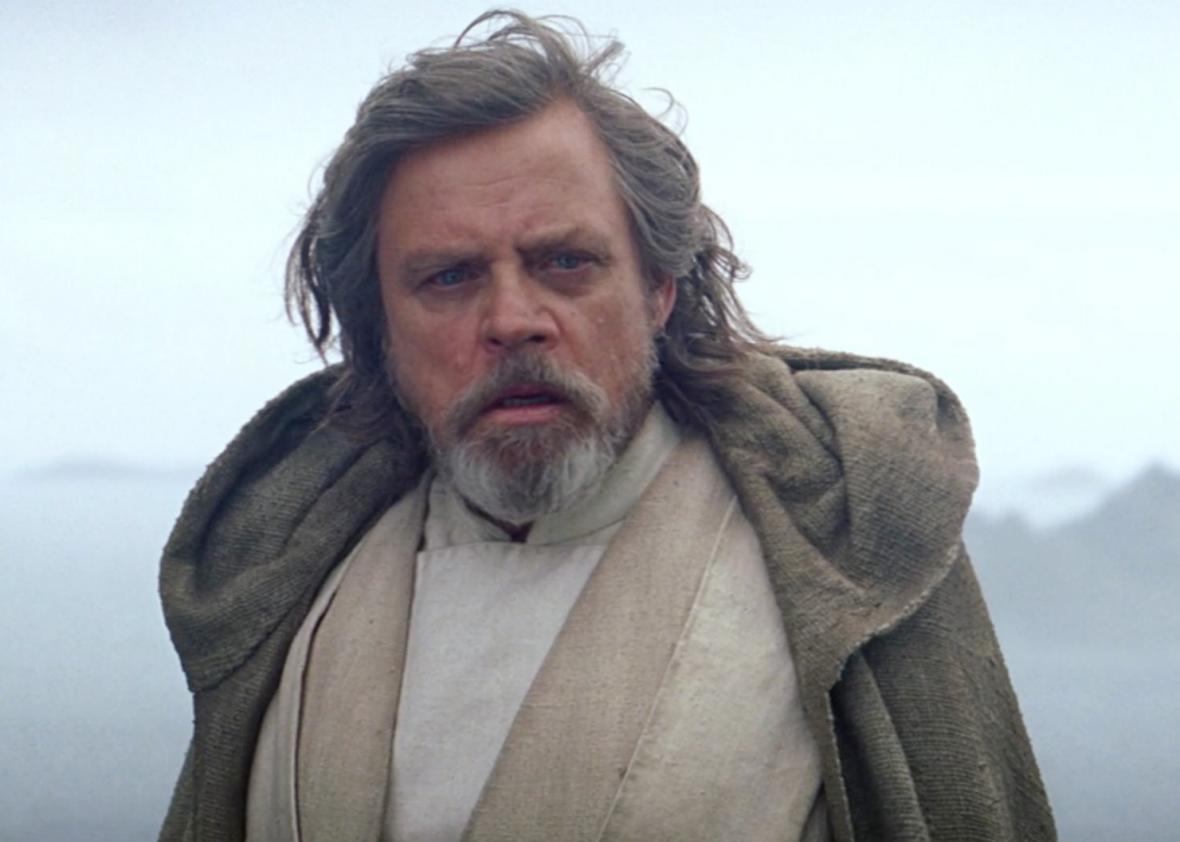 As Rey is summoning the Force, Luke starts asking her what she thinks the Force is (this is after he defines the Force as a balance between all things in the universe), and she mentions all of the usual stuff like decay and rebirth, beauty and the unpleasant, and finally light and dark. Suddenly she sees this black hole that is on Skywalker's island and right before she tries to investigate it, Luke stops her.
Luke decides to stop the training session and pretty much tells her that he's scared of her because he doesn't think that she has the ability to suppress her temptations. He thinks that she's only after fulfilling her own curiosity - and curiosity for Luke means an easy way to join the dark side.
But here's where it gets interesting for me.
I'm thinking that this particular movie is all about dark vs light the entire time, but that's clearly shut down after Rey and Kylo end up speaking to each other in this other psychic dimension - an ability only Luke and Leia end up being shown to have in this particular movie. Kylo is fine with Rey calling him Ben, and is actually considering finding a middle ground between the light and dark side, a notion Rey mistakes to be an attempt from Kylo to rejoin the light side.
Skip to like an hour later, Kylo and Rey have this giant battle scene against the Red Guards and after they succeed in eliminating all of them, Kylo turns to Rey and tells her to let the Jedi tradition die, along with the death of the Sith. Rey doesn't give an answer, and I think we all know she's not going to abandon the Jedi religion because she's clearly the last Jedi after Luke.
That's the scene that got me thinking. Kylo talked about "killing his past," creating a new army, a new tradition. Letting the old sink and letting the new rise.
Shirtless Adam Driver is necessary- but shirtless Adam Driver WITH A GOAT?! Where have you been all my life?
Kylo instilled his own figurative and literal erasure of the Sith - sure, the entire army was still alive, but by killing Snoke with the Force through the manipulation of a Jedi's lightsaber (I'm pretty sure it was Luke's lightsaber), he made the death of his past own known through the physical action of murder.
The interesting thing is, he used the balance of the universe to kill someone instead of using his hands directly, so he killed him directly but indirectly - and in my eyes this speaks to Kylo/Ben's identity as either Kylo or Ben. He's given his name Ben by his elite light side leader parents Leia and Hans, and he's taken the name Kylo Ren to claim his rank with his elite darkside grandfather, Darth Vader. At face value, this scene seems like Kylo's return to the light side, however, by looking at it closer, and seeing as the lightsaber he uses to kill Snoke is destroyed in a fight between him and Rey, his identity is still unknown. He's pretty serious about changing who he is.
Why Does This Matter to Me?
If you think this is me trying to tell you that you should get your kids to watch Star Wars because it teaches "great life lessons," you're mistaken. I say all of this because the movie served as a point of meditation for me. It revealed just how the fight for identity can be really messy, especially if we focus on the seemingly predetermined nature of certain human beings. It also focuses on the difficulty to sense what's wrong and what's right for us. Not the moral right and wrong, but what fits based off of where we are in life. I don't condone the fact that Kylo goes around trying to kill people, especially because he has his father checked off on that list, but I do think this new version of the franchise is focusing on what will help the individual to build up their best self.
So yeah, I learned that changing my mindset has to be about embracing both the new order and the self that I've felt I've written myself to be, and the self God has written me to be. How do I do that? I have a few ideas, but let's leave that for another time.